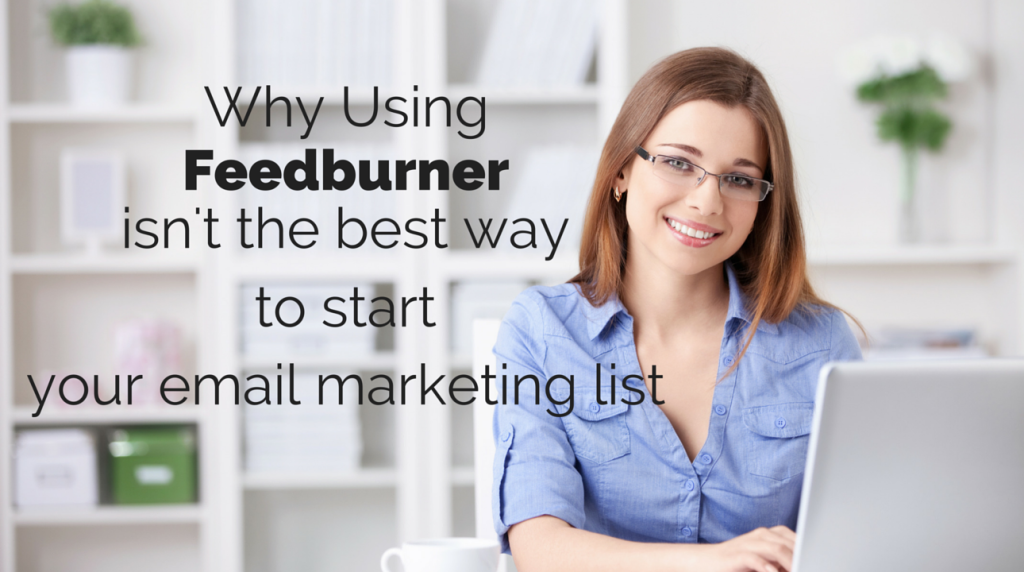 I've spoken with a few financial advisors who have asked if it's a good idea to use Feedburner for their email marketing list.
When you set up a WordPress blog, there's an option in the Widgets to get email subscribers. The problem is that it uses Feedburner (a company that's owned by google).
The problem with this list, is that you don't own it, and you can't control the content.
When I started my very first blog, I used Feedburner for the email subscription. I was too cheap to pay a small amount of money for Aweber or one of the other paid email marketing options. So I used Feedburner instead.
Each time I wrote a new blog post, Feedburner would take that post from my RSS feed and send me (and other subscribers) an email with that new article.
The first problem was that I had it set up for the feed to contain the full article. So people were getting the full article emailed to them, giving them no incentive to actually visit my site. Why would they when they could read that article in the email?
I could see that I had a few people subscribing, and the stats were quite interesting to look at, but if I wanted to send out any extra emails, or wanted to customise the content of a blog post email, I couldn't.
So I paid the money and set up a subscription with Aweber. I set up a sign up box using their tools and posted this into my sidebar as a widget.
Now, people were signing up to my list.
I could send them emails promoting new blog posts where I'd share a snippet of the post with a link back to my site so they could read the full article.
I could set up an autoresponder sequence so new subscribers began to receive automated emails.
I started to send out emails promoting other products – books I'd read, articles I'd seen on the web.
And best of all, I owned my list. I had their names and email addresses. If I ever grew tired of using Aweber as an email marketing provider, I could take my list to another provider and import it into their system.
Your Email Marketing Strategy
So have a think about your email marketing strategy. Are you actively collecting email addresses from your clients and prospects? If I visited your web site would I be asked to subscribe to your email list?
How do you use your email list at the moment? Do you send out regular emails? Do you have an autoresponder sequence in place so new prospects begin to receive regular, automated emails?
Email marketing can be a very effective way to grow your business and make more sales with less effort. We've produced an email marketing course that shows you how to set up an email marketing strategy that works for your financial advice business. Click on the link to find out more.
And please, leave a comment below with your thoughts and questions about email marketing for financial advisors.