When it comes to learning how to use the internet to attract and retain quality clients, there are a lot of different areas we can help you with.
Web Design & Strategy
You may want our help to map out ways to improve your existing website.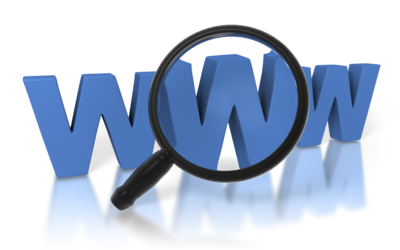 Or you may want us to help you create a website from scratch.
You may already have a web designer who will build your site, but you want help with the SEO and marketing the site.
Whatever you need, there are ways we can help.
We can build simple websites of 3-5 pages right up to more complex sites with blogs attached.
There's a bunch of things we can help you with:
Assistance in choosing and registering a domain name
Setting up hosting of your website
Google analytics installed (so you can see where your traffic comes from)
Basic site design and templating
A contact form so clients can contact you
You can add more pages or articles at any time
Free online training to you or your staff
Set up of a Feedburner feed – to enable people to subscribe
Set up email sign-up box so you can capture prospects' email addresses
Google maps link added to your site
Internet Marketing & Social Media
If you already have a website, you need a plan to attract new prospects to it.  We can help you learn how to get your website ranking well with the search engines.  We help you determine which keywords to target, and then provide suggestions on how to target those words or phrases. Our goal is to get your site onto page one of google for the relevant search terms you're targeting.
Some of the things we help you with include:
Keyword research to target up to 3 keywords or phrases
A written strategy on how to successfully rank well for those phrases
A competitor analysis to show you who is ranking in the top 10 google search results
Advice on creating additional pages for your website tailored to your targeted keywords
Set up email sign-up box so you can capture prospects' email addresses
Creation of Facebook and Twitter accounts for your business (if required)
Automatically send your blog posts to Facebook and other social networks
Instructions on how to use Twitter and Facebook to interact with potential clients and find new clients
Set up email sign-up box so you can capture subscriber's email addresses
Set up of Google Local Business Listing
Social Media for Financial Planners

You may want to use Facebook, Twitter, YouTube and LinkedIn for your business, but need help getting started.
We can help you set up social media accounts and pages, and most importantly teach you how to get maximum benefit from them.
Contact Us
If you're interested in finding out more, it's simple. Just fill out our contact form with a bit of information about what you're looking to do, and we'll get in contact with you and have a discussion to find out more.