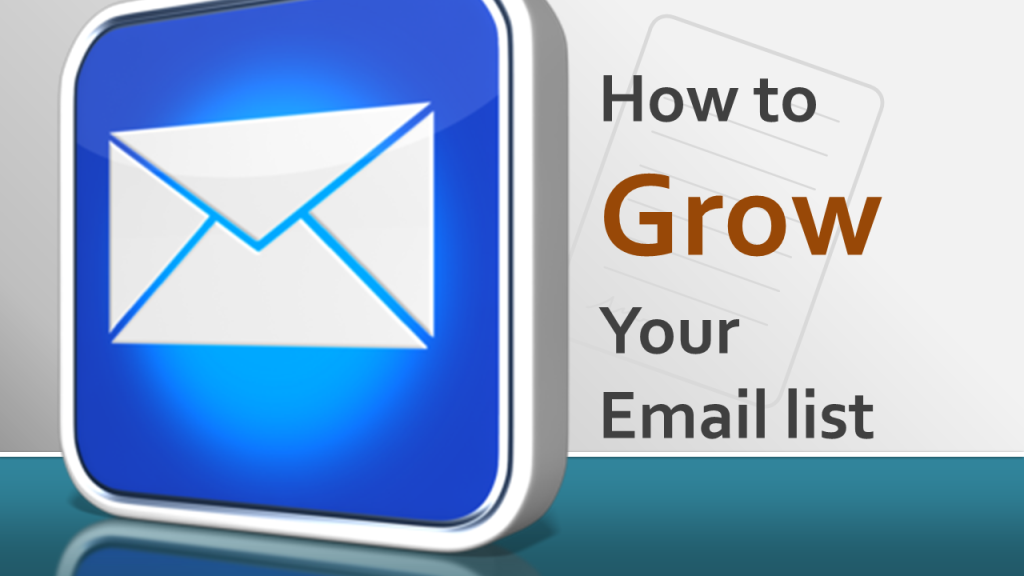 Does this sound familiar? You've set up a website to advertise your financial advice business. You set up a form to capture email address and sit back and wait.
And wait.
And nothing happens.
You get very few visitors to your site and no-one signs up to your list.
In future articles we'll look at strategies for getting more traffic to your website. In this article I'll show you some strategies for getting more people to sign up to your email list.
When it comes to getting people to sign up to your email list, there are two things to focus on:
Give them a good reason to subscribe
Give them opportunities to subscribe
Give Them A Good Reason To Subscribe
Think about email lists you may have signed up to. What prompted you to subscribe?
Usually, there's an exchange of value – I give you my email address in exchange for you giving me something valuable.
In my experience, asking them to sign up to your email list isn't enough (unless you're writing amazing content). Usually, some incentive is required.
This is where the Lead Magnet comes in. The lead magnet is something you give away in exchange for someone's contact details.
The lead magnet can take many different forms:
A short e-book, report or white paper that outlines a particular problem and how you help people
A video
An audio file
Access to a member's area or special resources
A software program
Creating a lead magnet needn't be too complicated. Think of your target client. Next think of the problems they face that your product or service can help to solve. Focus on one problem and create a product that shows them how to solve it.
Don't over-think this or take too long on it. The best thing is to create something, promote it on your website and track your results.
Opportunities To Subscribe
Don't be afraid of asking for emails.
I see some websites that have a subscribe button near the bottom, somewhere in the footer. It doesn't stand out, and usually doesn't say much else than "subscribe to our mailing list".
You need more than that!
I'm experimenting with different options on this website. Depending on what I'm doing, you may see:
A subscribe box in the sidebar
A subscribe field across the top of the page
A subscribe box at the end of an article
A subscribe box that slides in once you reach a certain spot on the page
A lightbox that appears over the content
A subscribe box that appears when you're about to leave the page
Some of these are static i.e. they stay in one spot. Others are dynamic – they slide in across the page. The dynamic ones get your attention – you can't ignore them.
The pop-up light-box forces you to take action. You either subscribe, or close the light-box.
Some people find these intrusive, yet the majority of people I've spoken with who use them report an increase in subscriptions with very few (if any) complaints.
The simple thing is to test what works. Try some different styles and locations of sign up boxes and track the success rate of each.
I'm using a WordPress plugin called Thrive Leads to create all the sign-up boxes on this website. It's simple to use and integrates will with my Aweber email software.

Don't be scared to promote your lead magnet and ask web site visitors for their email address. This is becoming very commonplace and people are willing to subscribe in exchange for something of value.
Promote Yourself
Sometimes we're not very good a promoting ourselves. But if you believe your lead magnet delivers value to your target market, then promote it!
The first thing you should do is to set up a Subscribe page on your website. This page has one purpose – to convince people they need to sign up to your email list.
Next, you tell people to visit that page.
If you do any guest posting on other websites, instead of linking back to your main page, try linking back to your subscribe page.
If you use social media such as Facebook, promote your subscribe page. Not just once, but regularly,
Do you do any advertising? Why not promote your lead magnet.
I've used Facebook advertising and Google advertising to drive traffic to my subscribe page.
Do other people or businesses link to you? If other websites link to your site, try asking them if they'd link to your subscribe page instead.
Conclusion
This is just the tip of the iceberg when it comes to email marketing.
I've recently released an email marketing course for small business owners on the Udemy video learning platform. Click on the link to learn more and buy the course.