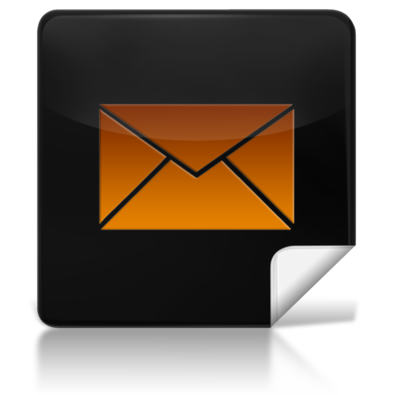 Email marketing can be a very effective way for financial advisors to gain more clients. It is low cost, scaleable and much of it can be automated. In this article we'll explain the basics of email marketing for financial advisors and give you some tips on how to get started.
Why Email?
A common question is "why bother with email marketing?" You see, with the increase in popularity of social media – particularly Facebook, Twitter and LinkedIn – there are some who believe that it's more important to focus on those sites than it is to have an email list.
Whilst social media is a very effective way to gain followers, the harsh reality is that you don't own those followers. You can have thousands of Twitter followers, but it Twitter shut down your account, you'd lose access to them all. Whilst you think this could be unlikely, last year YouTube shut down a number of channels that it considered to be spammy. Not all of them were, and some high-profile bloggers lost their channels. Some fought to get them back, others lost them for good.
Also, consider what happens when the next big thing comes along and no-one visits Facebook / Twitter / LinkedIn etc any more. Again, don't think this won't happen – it did with Myspace and it will happen again in the future.
Social media is an excellent way to connect with potential clients, but it is only one part of the marketing mix.  Your goal should be to bring them into contact with your website and get them on your mailing list.
Remember, you own your email list and your website.
Also, sending emails is much quicker and easier than having to send letters. There are still times where a personalised letter is appropriate, but there are many times where an email is just as effective.
How To Set Up An Email List?
There are two ways you can go about setting up an email list. You can host it yourself on your server or within your CRM, or you can use an external provider. I use a company called Aweber – they are one of the leaders in email marketing and provide good value for money.
Within your Aweber account you set up your email list details – the name of the list, what information you want to collect in addition to the email address etc.
Getting Names Onto Your List
There's no point having a list if you haven't got any subscribers! The most common way to obtain subscribers is to use an email sign-up box on your website. Another advantage of using a system like Aweber is that they will provide you with a range of sign-up box templates to make this process easier.
The box can appear anywhere on your website (even multiple times on a page) and is easily inserted with a piece of code. If you're using WordPress, it's easy to install the box in your widget section.
You can see an example of my email sign-up box in the sidebar of my blog. Go ahead, fill it out 🙂
What Do Do With Your Email Subscribers?
Once you've got subscribers, what do you do with them?
There are two types of messages you can send – manual and automated.
Manual messages are ones you prepare yourself. They could be to promote a new article you've written, or to let people know about a seminar or client function you're putting on. These are usually messages that are sent as a one-off.
Automated messages are usually messages that are pre-written. A lot of internet marketers use email autoresponders to automate this portion of their marketing. An autoresponder is simply a series of email messages that are queued to be sent to subscribers at different intervals.
In my financial planning business, I have an autoresponder set up. There is an initial welcome message that the subscriber receives once they subscribe. A few days later another message is sent, then another a week later. Currently I've got twelve messages in the autoresponder sequence, but I'm in the process of increasing this. So I have email prospects who have been through the autoresponder series, and others who have only just signed up who are starting the series.
Remember, when people subscribe to your email newsletter, they want to get to know you better. They may not be ready for an appointment straight away, but are open to receiving regular updates. An autoresponder sequence is a good way for you to promote your business to them without needing to do anything.
There are a lot of different ways to set up an autoresponder sequence – that will be another couple of articles for the future.
Email Marketing For Financial Advisors – Summary
I follow a lot of different bloggers and many of them say the same thing – start your email list today. Don't delay.
They've all come to the realisation that having a list of email subscribers can be an important source of future leads to their businesses.
These days, most people have email addresses. And they're comfortable sharing those addresses if they receive something of value in return. The key for you as an advisor is to determine what things they value.
Setting up an email list is a relatively simple process that can pay off many times over in the long term.
If the process of setting up an email list seems a bit daunting to you, we can help. Get in touch with us via our Contact Page and we'll contact you to talk about what your needs are.
If you're interested in finding out more about Aweber, click on the banner below and register for their $1 trial.