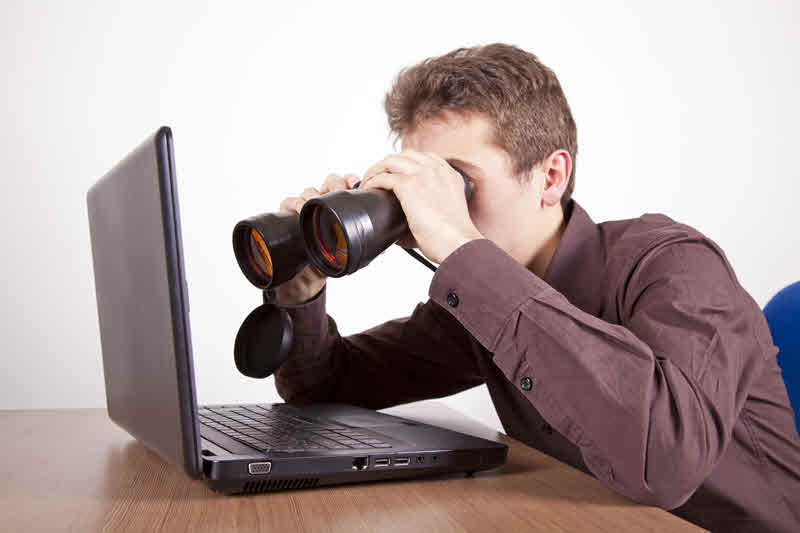 Have you ever thought about how easy (or difficult) it may be for clients to find your business?
I had an experience today that reminded me of the importance of making sure people can find you.
I need new glasses. Now that I've reached the ripe old age of 47 I'm finding it a bit hard to read books. I've had glasses for driving for a while – my distance vision had deteriorated a bit – but reading had never been an issue. Until now.
So I went into the CBD at lunch today to go to a particular optometrist that was recommend by my health fund. I'd previously looked up the store location via it's website so I knew roughly where it would be.
As I arrived in the area, I took our my phone, opened the Google Maps app and entered the business name. It came up with a location not too far away from where I was, but it was difficult to work out exactly where because it was inside a shopping arcade that had a number of shops in it.
Once I got to the entrance of the arcade, I checked the store directory. No luck. The business wasn't listed. It was no longer there.
So I opened Safari and did a Google search for the business. I went to the store locator page and found the Adelaide store.
It was a different address to the one in Google Maps.
They even had a map on their website, but again, it wasn't much help because the shop was inside another small arcade. The actual address on the website wasn't much help either as it only gave a street number, and few of the shops displayed any street numbers anyway. It would have been more helpful if it had mentioned the name of the shopping arcade that the store was situated in.
And guess what.  It wasn't there either.
So I called them. As an aside (but also important), the phone number on their website wasn't clickable. You know on some sites when you view them on your phone, you can click on the phone number and it gives you the option to call them? This site didn't do that. I had to remember the number and dial it manually.
It turns out they've moved and are in neither of those two locations.
But I didn't bother going there. There was another optician near where I was and I spent time in there instead, trying on new frames.
I haven't worked out what I'll get yet, but I'm considering buying online this time.
What Happens When Someone Tries To Find You?
So what happens when someone comes to find your business? Is it difficult? and how can you make that experience easier so that what happened to me doesn't happen to your clients.
Here's a few ideas to consider.
Make sure your Google business listing is up to date
If you're wondering what a Google business listing is, chances are you don't have one. And you should.
Head over to https://www.google.com/business/ and claim your business listing and make sure that your address is correct. Then, when people search for you on Google maps, they'll find you.
Show Me Your Location On Your Website
Most websites have a 'Contact Us' page that usually also shows their address. Does yours have a map as well? It's simple to embed a Google Map into your webpage that displays your location.
Do you have a picture of your business? When your new clients are driving down the road doing 60 kmh trying to read the street numbers, it would be easier for them if they could see what they were looking for. So upload a picture (or pictures) of your business onto your web site. Show us what it looks like from the outside so I know what I'm looking for.
Send Me Directions
Years of working with older clients has taught me one thing – they get nervous when they're trying to find a new address.
So acknowledge this and make it easy for them.
One thing I've done for years is send out a new appointment letter when someone is coming in for the first time.
In it, I confirm the date and time of their appointment, tell them what to bring and what to expect, and give them directions to find my business. I also explain where all the car parking is around my building so they don't stress about where they're going to park. We also insert a map into the letter that shows where our business is, and highlights the parking around the building.
It took a small amount of time to prepare once, but we use it all the time.
It's a simple thing you can do to show your clients that you're anticipating some of their concerns and making it easy to do business with you.
What Can We Learn?
It's so easy to overlook these simple things.
The fact that a national optical firm can't get their store listings right on Google or their own website proves this.
So do a quick 'location audit' for your business.
Pull out your smartphone, open the Maps app and enter your business name. What comes up? Is it correct?
If you haven't already, edit and update your Google Business listing.
Next, search for your business on Google search and see what comes up. Does it display a map anywhere in the search results?
What about your website? Is it easy for someone new to your business to find where you are? Can you make it easier for them by making your directions clearer or sending them something prior to their appointment.
Do you know where the best places to park are around your business?
I've said many times that we sell a largely intangible product – financial advice.
Your task is to make what you sell more tangible to your prospects.
Making it easy for them to find you is one way to do this.
Leave a comment – how do you make it easier for clients to find your business? Do you have any questions about what I've written – let me know.