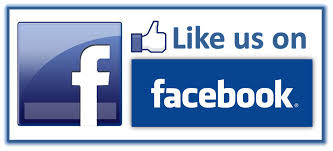 Facebook. It can be a very effective way to obtain new clients, and to communicate with prospects and clients. So it makes sense to use it properly.
I've the past few years I've noticed more financial planning businesses signing up to Facebook and starting to use it to attract new clients. Yet most of them make the same mistake that is costing them clients.
Do you know what they're doing wrong?
"Find Us On Facebook"
I see the Find Us On Facebook image a lot in marketing material for businesses. I see it on the back of buses and cars. In direct mail.
The problem with this is that you're telling your audience to "Find" or "Like" you on Facebook. But you're not giving them a direct link to your Facebook page.
You're actually inviting them to go to Facebook and search for your business page.
What if they can't find it? What if the business page name is different to your trading name? What if they find a competitor's page instead and decide to like that?
The idea is great – get people to connect with you on social media platforms. The problem is in the execution. You're leaving too much to chance.
My suggestion is that instead of using the "Like Us On Facebook" image on your advertising material, you actually put the Facebook link. And remember, you don't need the "www" part of the link either. Just write it as "Facebook.com/PageAddress".
By all means put a Facebook logo next to it so it gets people's attention, but make sure they can see the actual URL.
It's a bit simpler if you're doing this online. If you want to put something on your website, then you could try a "Click Here To Like Us On Facebook" image and set that image to link directly to your Facebook page.
Another option is to buy a new domain name and re-direct that URL to your Facebook page. So I could buy "www.AllanOnFacebook.com" and set up that URL to re-direct to my Facebook page. I don't need to have a website set up – I can just re-direct that URL. So my clients only need to remember that one URL.
Like Us On Facebook
So go over all your marketing material and see if you're making this mistake. If you are, correct it. If you're going to promote Facebook, make sure you're getting some benefit from it.
We've just set up our Facebook page. You can find us (and Like us) over at facebook.com/AdvisorMarketingClub. You'll notice it's a different name to the Contar Media brand. That's intentional. The Advisor Marketing Club will be the brand I use to deliver all my internet marketing / social media training. And there's no point having two Facebook pages for the same thing.
So please, head over to Facebook (using this link – facebook.com/AdvisorMarketingClub) and Like our page.
I'll be writing more posts about using Facebook more effectively for your financial planning business so if you havn't already subscribed to our mailing list, you can do so using the signup box below this post.
Your thoughts?
Do you have a Facebook page for your business?
Do you have many Likes on that page?
What help do you need when it comes to Facebook pages?
Please leave a comment below.