Podcast: Play in new window | Download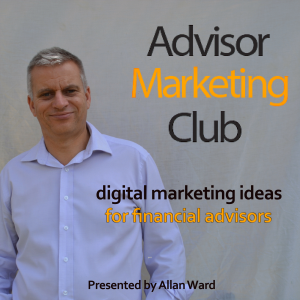 Welcome to the first episode of the Advisor Marketing Podcast – your source of information for all things relating to financial advisor marketing.
In today's episode we talk about your financial advice website. You do have a website, don't you?
We look at where your website fits in relation to all your marketing activities. We discuss contact forms and getting people to subscribe via email. We'll talk about calls to action – getting people to do something that moves them a step closer to you.
Online marketing is something that's available to every financial planning business. And it's not necessarily complicated either. This can be an extremely effective way to attract new clients to your financial advice business. But you need to have a plan, or else you'll waste a lot of time on things that seem nice, but don't move you closer to your goals.
The Advisor Marketing Club podcasts will help inspire you to use digital marketing strategies in your financial advice business.
Click the player to listen, or you can subscribe via iTunes.