Podcast: Play in new window | Download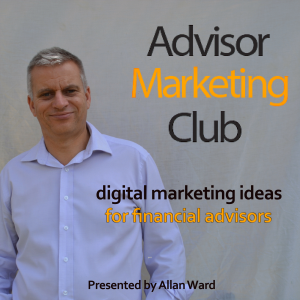 Advisor Marketing Club Podcast Episode 3 – Video, Content Marketing and Value
In today's podcast we talk about how easy it is to get started making videos for your financial planning website. If you have a smartphone (and patience!) you can do it. I've seen a number of advisors start recording short videos for their clients and it's a strategy that works well.
We also take a look at content marketing and give you ideas for topics that will be interesting to your target market.
Finally, we finish up with a story about value – something you can use with your clients to reinforce the benefits of the service you provide.
I mention the book 'Selling the Invisible' by Harry Beckwith. You can click on this link to view it at Amazon. 'The Invisible Touch' is also another great book on a similar theme.
Don't forget you can subscribe to our newsletter and get a free copy of our Little Black Book Of Online Marketing Resources.
Subscribe to our podcast on iTunes and please leave a review.
Please leave your comments, questions and suggestions below.