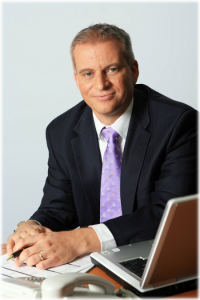 Hi, I'm Allan Ward. I own a financial planning business in Adelaide, South Australia.
I've been involved in the financial planning industry since 1994 and over that time I've seen first hand how the internet has changed our industry.
Over recent years I've developed a series of web sites in various niches, including financial planning. I've made lots of mistakes along the way, but you can benefit from that.
I now work with smart financial advisors who want to use the web to attract and retain quality clients.
I can show you how to set up a web site, and importantly, I can also show you how to market that site so you get the maximum benefit.
What's the point of having a web site if no-one can find it? Or if it's so hard to navigate that no-one looks at it?
In today's world it isn't enough to just have a web site – you need a strategy for the internet.
A web site with no strategy is like a client having an investment but no financial plan. They're part-way there, but there's some missing pieces to the puzzle!
I can work with you to help you determine the best strategies to use the internet to attract and retain new clients. In many cases the money you earn from your first client from your web site will pay for my advice.
So what are you waiting for? Get in touch with me today to find out how you can improve your web site and begin to attract new clients.