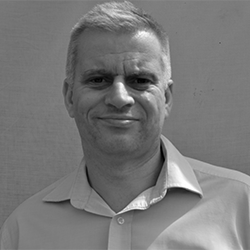 Hi, I'm Allan Ward, the founder of Contar Media. I help financial advisors use the internet to grow their businesses.
The Yellow Pages are dead. These days, when people are looking for a service, they're more likely to use Google than the Yellow Pages.
And having a website isn't enough. You can build the best looking website, but without traffic, it's worth nothing. And when it comes to marketing on the internet, you don't just need a website, you need a web strategy.
You need to know how to leverage your website, negotiate Facebook, LinkedIn and Twitter, build up an email list of prospects while at the same time running your business.
And that's how we help. We help you discover more about using the internet to market your financial advice business.
We're passionate about helping financial planning business owners learn how to use the same tools that their larger competitors are using to attract more customers. Using the internet need not be a costly exercise if you know what you're doing.
We work with a range of different businesses, but specialise in working with Financial Advisors, and owners of service-based businesses.
Read on to find out more about what we do, and don't forget to subscribe to our newsletter. When you subscribe, you also get access to our guide "The Little Black Book Of Online Marketing Resources" packed with online marketing resources for your website.